Nope! Say goodbye to running out of the meeting to readjust your shapewear - Honeylove never rolls down!
Our SuperPower Mid-Waist Short sits on the natural waist comfortably and stays put!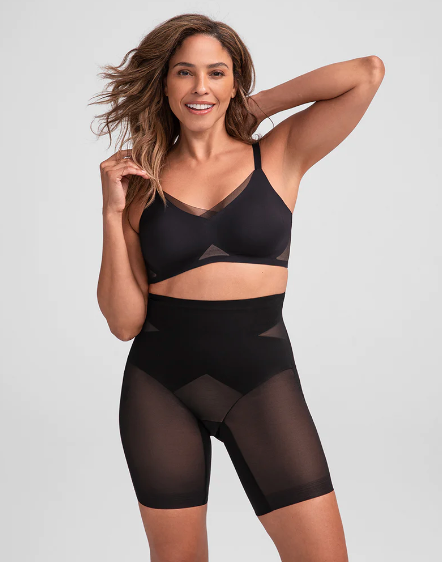 Our SuperPower Short, Brief, Thong, and Mid-Thigh Bodysuit include a special feature called SoftFlex structures - it's like boning, but better!
SoftFlex structures are flexible structures hidden in the side seams of the waist. They hold the garment up without additional bra straps (which are included in the package for getting more length in the torso, if needed), and also support posture :) No other modern shapewear has these - they are inspired by corsets, but unlike corsets, there are no laces that restrain your body. SoftFlex structures provide structure and gentle support.